Sentier VTT Aiguines - Les Salles-sur-Verdon
Starting from Aiguines, this trail gives you access to Lake Sainte-Croix and the village of Les Salles-sur-Verdon. Ideal to enjoy the heritage of Aiguines by mountain bike!
mis à jour le 29/11/2019 par Velo Loisir Provence


Recommended period(s)
Autumn
|
Summer
|
Winter
|
Spring
|
Type(s) of land
Stone
|
Ground
|
Hard coating (tar, cement, flooring)
|
Grit
|
Municipality(ies) crossed
Aiguines
|
Les Salles-sur-Verdon
|
Haut-Var-Verdon, in the heart of the Verdon Gorges, in the Verdon Regional Natural Park, pre-pine landscapes, small hiking trail.

Departure: next to the old chapel of Notre Dame called "de la Blanche" (D)
* Take the direction of the Font d'Eilenc district behind the Chapel. Continue straight for about 100 m.
* Turn left on an asphalt road. Always continue straight, even when the road turns into a dirt road.
* Just before arriving at the D19 road, turn right following the markup. After a few minutes you arrive at the D19. Cross it with great attention to traffic (lack of visibility to your left).
* Continue straight, then after about 50 m turn right. As you follow the trail, admire the beautiful scenery.
* When arriving at the farm, turn left. After 500 m, arrive at the D71 road (towards Salles sur Verdon) and follow the road.
* Exit the wood and walk along the field along the D71 road to the small building topped by a parable. Do not cross the field.
* Then take the concrete path continuing straight.
* After a few minutes, you arrive at the intersection (A) and in front of you is a large hotel and, a little further, the village of Les Salles which you can access by going straight (watch out for cars! Because there is no pedestrian crossing at the intersection.).
The return can be done by the same path.
Picture gallery
" data-download-url="false">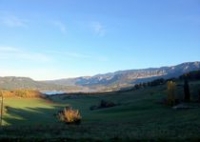 " data-download-url="false">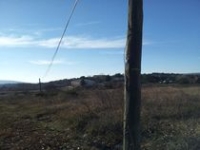 " data-download-url="false">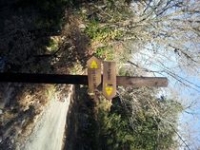 " data-download-url="false">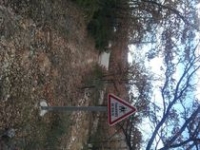 Our good addresses
Fermer la carte intéractive
Order your free brochure
Discover our editions of the Luberon south side to prepare your weekend and holidays: guide, accommodation, hiking...
Order